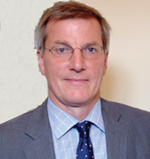 Dr Peter Kapff works as a full time private general practitioner at the premises on the First Floor of 272 King's Road.  He qualified in 1982 at Guy's Hospital London.  He sees patients of all ages and has particular interest in orthopaedics, paediatrics,  health screening an Occupational Medicine.  His qualifications include MB.BS, DRCOG, he has a BSc 1st Class Honours Degree in Physics Applied to Medicine and obtained the Diploma in Occupational Medicine (D.Occ.Med).  He also holds a Family Planning Certificate and is fully accredited by the Quality Care Commission to see, examine and treat children.  His GMC registration number is 2623698 and his medical indemnity is with the MDU.
Dr Kapff is married with three children ranging in age from 14 to 30 years; he spent his first four years of medical life working in specialities including orthopaedics, accident and emergency, care of the elderly, paediatrics, psychiatry, obstetrics and gynaecology.  He is interested in the diagnosis and treatment of all forms of medical conditions and is a member of the Worshipful Society of Apothecaries.
Dr Kapff offers a range of Occupational Health medicals.  He is an HSE appointed doctor (HSE 060254) and is happy to undertake medicals at the surgery or if a number of medicals is required, to visit sites by arrangement.
Medicals offered include Licensed and non-Licensed asbestos; HAVS and Lead medicals along with Occupational Health consultations.
Please ring Dr Kapff's office on 020  7349 1499 to book an appointment or to discuss the range and charges for medicals.